Testimonials
Annabell Wood, Stuntwoman: Mary-Jane has really helped me build my confidence with singing & helped me learn a lot about my voice & how to use it. She has a wealth of knowledge & experience & is very good at teaching & passing on that information in a way that makes you feel comfortable & confident. She always helps me to relax more & really gets me to feel & express the words & emotions that come from what ever it is that I'm singing, which I really felt helped me even more. http://www.imdb.com/name/nm5293917/mediaindex?ref_=nm_phs_md_sm
I learnt so much in such a small space of time I was blown away by Mary's energy and enthusiasm. A brilliant teacher and incredibly intuitive in her approach. Worth every penny and more. Ian Francis
Tayla Kenyon, Actor. I always look forward to Mary-Jane's lessons. She makes me feel so comfortable and free to try out new things. I have been able to improve my confidence and work on my storytelling through song. Mary-Jane is a wealth of knowledge and advice- with every lesson I learn more & more!
Mary-Jane is the sort of person that anyone would get along with. She is humorous and bubbly but also totally professional. Mary-Jane does things differently. With her teaching, fear disappears, and I can sing at my best in the lessons and also when I perform in front of others. Mary-Jane is honest but always says things in a way that helps and encourages the student and helps them to learn. Richard Senior
Sarah Munro, Singer Songwriter: Mary-Jane is like no other singing teacher. She will help you find all the good things about your voice and spread them across your whole range. I got the chance to decide what to do in the lessons – and Mary-Jane won't just do some scales and sing through songs with you. She will draw out the performer in you, and help you to capture an audience with what makes your voice unique. Her knowledge of the voice is second to none, but most of all, her wonderful sense of humour and passion for performing is so infectious. Mary-Jane hasn't tried to change my voice to suit her, she has worked with me to create something that I want to hear. And most of all she has given me the confidence to perform without inhibition! https://www.youtube.com/watch?v=9bCDyQaRxOo https://www.youtube.com/watch?v=3nnuNWT5YVk facebook.com/sarahmunromusicuk http://sarahmunromusic.com/live-dates
Nicole Russo: http://www.youtube.com/watch?V=tnllmi7vdqo Singer song writer session singer, solo singer with
The Brand New Heavies http://www.youtube.com/watch?V=wwawawamfq0 Thank you for being such an inspiration as my coach, and for your truth, energy and fearlessness, you've taught me so much.
Janey Lee Grace BBC Radio 2 Presenter / Holistic Business Success / Media Interview Skills / PR / Natural Living Expert / No. 1 Best Selling Author/
Mary Jane is the Go-to expert for Voice training and tuition, and she is an awesome singer.
As someone who has had larynx surgery followed by speech and language therapy and is trying to regain vocal strength and tone, it was brilliant to find a teacher who combines such an extensive armoury of speech therapy and singing techniques, together with such an in-depth knowledge of the mechanics of vocalisation of both speech and song. Not only that, but the lessons with Mary-Jane are always a pure pleasure. Tom Aldridge, Civil Engineer MA, MSc MICE
Miguel de Carvalho:https://www.youtube.com/watch?v=ifG4-LKjoOw Learning from Mary-Jane has been great. She has such a wealth of knowledge and experience that I completely trust her input and feel total confidence in her assessment. Her support has been invaluable because it is turning a love for singing into a burning desire to perform. She always gives clear and interesting suggestions for improvement. My lessons with Mary-Jane have shown me that there is more to singing than just hitting the right notes. She is showing me how to become a performer – how to interpret music and captivate an audience.
I first went to Mary-Jane when she helped me to prepare for my GCSE singing exam after I had completely lost my voice. I feared I would never be able to get back to the standard I was at before, but Mary-Jane helped me to exercise my voice and to have an understanding of what was actually going on with it (I had had severe laryngitis) and how we could work on getting back to normal. Mary-Jane's enthusiasm and passion helped me to have hope and push myself to work hard and believe that with her guidance I could pass my exam and continue to sing knowing that I wasn't risking damaging my larynx anymore. There was also the psychological stress of having a GCSE music exam and my voice did not do what I wanted it to do or even what it had been able to do before. There had been lots of fear that something was seriously wrong and that I may never get my voice back. I was also completely in the dark, as I had no idea of how voices work, before Mary-Jane explained , and so I had no idea what might be wrong and whether it could be sorted out in time for my GCSE or ever! At my first lesson with Mary-Jane, we found that I had lost my ability to sing all notes above A, above middle C. My music teachers at school were trying to find something that I could sing with my limited range whereas Mary-Jane helped me to work on getting my range back. In just 3 lessons with her, my progress was phenomenal and without her help and support I don't know where I would be today. I was so relieved that I had someone who understood what was wrong and knew how to help me become a better singer than ever. We found that it was vocal muscle weakness from Laryngitis followed by lots of voice rest. Mary-Jane helped me to strengthen my vocal muscles which led to results straight away. This definitely gave me hope for the future and helped me to fully trust in what Mary-Jane was helping me with. I'm now singing better than I ever have with more emotion and strength than before and doing music A level.
As with all the best teachers, Mary-Jane de Havas has the ability to pinpoint what is of most value in improving a performance, whilst ensuring that this is explained simply and in such a way as to protect her student's confidence. Unsure how best to support our 12-year old son's interest in opera and keen to reinforce his overall self-esteem, we are delighted to have found Mary-Jane. After only a handful of lessons, our son's enthusiasm has been fostered and as parents, we are entirely reassured that enjoyment and vocal well-being are of paramount importance during lessons. What is particularly different about Mary-Jane's teaching style is her creativity and ability to bring music to life, so that each song is just a starting point for the imagination to take hold. He leaves each lesson positively 'buzzing' at what Mary-Jane helps him achieve vocally and also walking taller generally thanks to the confidence she instills. Esther and Archie Moors
Steve Elliott: I never thought learning to sing would be so much fun and interesting. I started to see Mary Jane primarily so I could sing along with my guitar as guitar playing is my passion. As a guy in his 60's, this was quite a daunting prospect as I have never sung alone in front of anyone before, especially as she is so good and I am not. Needless to say she put me at ease and we started doing vocal exercises that I never dreamed of. My confidence in singing has come on leaps and bounds in a short space of time. What is also great is that I have learned things about music that also help my guitar playing so a sort of bonus element as well. I wish I would have started this years ago.
Claire Garcia: I was a very fortunate lady, to be blessed by someone treating me to my first ever singing lesson with the wonderful Mary-Jane. What an amazing woman. I do not read music and never studied music. She worked my one off lesson around my needs and learning style, taught me warm ups, how to care for my voice and to have confidence in my own ability. To be the best you are and not strive to be someone you are not-because you are you. I highly recommend her, she does voice coaching in public talking/presentations too.
M.N: Mary Jane is a truly gifted singing teacher who can pinpoint exactly the right vocal training a student needs. Her expertise means that each lesson is tailor made for you and her upbeat and adaptable style means that each lesson is a unique and enlightening experience. Mary Jane can absolutely help you improve and strengthen your voice no matter what your level. I can thoroughly recommend singing lessons with her positive, healthy and knowledgeable approach
Due to Mary-Jane's knowledge and expertise she speeds up the learning process massively. I wasn't aware of what my singing voice could do; she has made me far more aware of what my voice can do. I have experienced an increase in confidence and ability in singing, which I was not expecting so quickly. I wasn't expecting so much, and find my progress, and Mary-Jane's feedback, very encouraging. I wasn't expecting to have such a powerful, loud voice with the range that she has 'discovered' for me. I am learning to express myself when singing, which gives me a lot of enjoyment, joy and fun. I recommend anyone who needs to use their voice for work, anyone who wants to get more out of their voice, to take singing lessons from Mary-Jane. 'Your Voice Freedom,' really means 'Freedom for Your Voice.' Catherine Cousins, Freelance Statistician, Manager and Lecturer
I certainly feel I made an excellent decision in choosing Mary-Jane as my vocal coach. I feel very uplifted after each lesson by her real desire to help me get the very best from my voice, her sense of fun which comes over in every lesson and warm, encouraging advice and very welcome compliments on how I sound ! That on its own is worth a lot. This enjoyable, fun experience really makes my 27 mile journey to her home most worthwhile every time. As well as benefiting from her wide knowledge of the physiology of the voice and it's potential, I have found that some of the content of the lessons is not what I would have expected, such as trying different ways of performing the songs with varying emotions and styles applied. This really opens up the possibilities in making a performance more interesting and meaningful in interpretation. Another thing I have learned is how to achieve a purer and stronger tone by eliminating breathiness in the voice. I am noticing a great improvement already in a potential which has been dormant but which Mary Jane shows the ways to activate and bring out the best of what is already there. Some of the characteristics of my singing voice I wanted to improve were power, tone and range, all of which we have done. Mary Jane has taught me that I don't have to strain to reach the extreme highs and lows in pitch, all the notes at either extreme can be reached effortlessly. This is one thing which helps very much with the tone and power of the whole vocal compass. With her inspirational teaching methods, warm and joyful personality, and wonderful knowledge of all aspects of singing and speech I would not hesitate to recommend Mary Jane as an ideal singing teacher to anyone interested in improving their singing abilities. I look forward to having more lessons ! Richard Garwood Piano Tuner:
Susan Bull: A transgender girl has to deal with a lot of changes, but most wouldn't immediately think of her voice being one of the biggest issues. Mary-Jane was exceptional in her understanding and commitment to help, she devised and took me through voice exercises, was kind and encouraging, full of enthusiasm, knows her stuff and is a great voice coach.
Oksana
Mary-Jane has been tutoring my daughter for a few weeks now. Mary-Jane is punctual, efficient and passionate about signing. She gives a lot of encouragement and uses an individual approach. I can see that my daughter is enjoying the lessons and getting more and more confident. I am very pleased and highly recommend.
DWS: I sought out Mary-Jane to help with my daughter's singing technique, beyond what was being addressed in her singing and choir lessons at school. Mary-Jane's expertise in understanding the physiology of the voice is extremely evident, and her ability to harness that knowledge in ways that benefit her students is impressive. Moreover, her manner is warm, enthusiastic and encouraging, and she engages very well. My daughter enjoys going to her lessons with Mary-Jane, and her singing improved noticeably after just a few sessions. I would not hesitate to recommend her.
Zion Davidson: Mary Jane has been tutoring me for roughly a year now and I can honestly say the lessons have been such good fun while drastically improving my vocal abilities. The way Mary Jane teaches and some of the vocal exercises she practices are quite unusual compared to those I have been taught previously which in my opinion is fab as it enabled me to understand more about my own voice and the different ways it can be used. As well as being an excellent teacher and having an outstanding knowledge of the human voice, Mary Jane has an incredible voice herself. This is always a reassuring feature for a singing teacher to have but it's surprising how many of them don't!
Kerrianne Cartmer-edwards, passionate about ideas, committed to excellence. Mary-Jane's passion for her craft and genuine desire to help you get the absolute best from your unique voice, make her a fantastic voice coach. And not only is she good at what she does, you can tell she really cares. Highly recommended.
Julia Shelley: Content Editor and Copywriter at Saga healthcare: Mary-Jane is an expert singing teacher. I'm delighted at how quickly my voice has improved under her tuition. Her teaching methods are creative, engaging and fun, and produce dramatic results. I would recommend Mary-Jane without hesitation to anyone who wants to improve their singing or speaking voice. September 12, 2013, Julia was Mary-Jane's client
Lesley Folgate Teacher and Singer: Mary-Jane is an inspiration. Having recently started singing with a couple of bands I felt that I needed help with my range and the strength of my voice. Mary-Jane gave me the confidence to think outside the box by trying new methods and techniques. I will definitely be visiting again for more lessons.
DWS: I sought out Mary-Jane to help with my daughter's singing technique, beyond what was being addressed in her singing and choir lessons at school. Mary-Jane's expertise in understanding the physiology of the voice is extremely evident, and her ability to harness that knowledge in ways that benefit her students is impressive. Moreover, her manner is warm, enthusiastic and encouraging, and she engages very well. My daughter enjoys going to her lessons with Mary-Jane, and her singing improved noticeably after just a few sessions. I would not hesitate to recommend her.
Archie Mcdonald Singer Songwriter, beatboxer and flautist from The Living Rogues : Mary is a fantastic teacher, always able to determine what is happening with your voice and to hone in your skills. She renewed my creativity, motivation, passion for singing and confidence. She gave me the tools to help me be a more authentic performer. The hour generally feels like 10mins as her energy is infectious, and I leave happy, energised and well sung. She doesn't have a choice as this won't be the last she sees of me. XN trickhttps://www.youtube.com/watch?V=7y30q_ycmhi
Alison Mcrae: In the year that our daughter has been having singing lessons with Mary-Jane de Havas she has progressed hugely. The technical progress she has made is striking, and she is now much more secure in reaching the higher notes of her vocal range. We have been even more impressed by the way in which Mary-Jane has instilled real confidence in Bella's singing. She has given Bella the belief to not only sing a particular song, or aria, but to actually feel as if she's living the character – which is a rare gift from an inspired teacher. Alison Mcrae
I haven't been seeing Mary Jane for long and yet I can feel my voice improves after every lesson! She focuses on making a song your own through various techniques and fun exercises that are memorable and applicable to any style of singing. I Would highly recommend Mary Jane for anyone who wishes to improve their singing. Adam Gower– St Albans – April 2014
Mary -Jane de Havas is an excellent and wonderful voice coach. Her methods allow your voice to reach new heights and allow you to understand where your voice lies. Her great singing abilities demonstrate a braud and in-depth understanding of classical music from the likes of Mozart to Bach and Beethoven among many more. For any aspiring singers I would strongly recommend Mary-Jane, she is kind, considerate and will always find ways to make you feel confident in your own abilities as a singer. Oliver Gower April 2014
M Y. I have always wanted to sing but never thought I could and was afraid to try. Through Mary-Jane's expert coaching, encouragement and a genuine desire to help, I have now found my voice.
David Bezona, Professor at Wilmington College of Cincinnati, Ohio, USA. retired: Mary-Jane de Havas possesses an outstanding singing voice and one certainly as good as any with whom I worked while singing opera, oratorio and concerts during my 12-year professional career in Germany and Europe. Mary-Jane has remarkable low notes but can also sing the coloratura of Rossini with wonderful brilliance and clarity!Prof. This Samson aria demonstrates an absolutely beautiful and well-measured voice. The control on the pianissimo was flawless and completely under control, and the final forte showed an unbelievable mastery. This voice shows both tremendous depth as well as great strength. She should be singing on the world stage at this time, to be sure. I found her voice to be a good one and her singing certainly as good as any I heard while singing in Germany for 12 years http://www.youtube.com/watch?V=ycuzjvugohc The Trovatore aria was sung as well or better than any I've ever heard.http://www.youtube.com/watch?V=9t8ffg5oleo
William Allen Director at signpost counselling,
a charity serving young people http://www.signpostcounselling.co.uk/
Mary-Jane is intelligent, insightful and passionate about helping people find their voice!
Adrienne Walters: Chairman at Harrow Opera: Mary-Jane is a dramatic and powerful actress and singer who gives all of her considerable talent to her role. I have only seen her on stage, never worked with her, but the performances of her's I've seen have been very moving.
Julie Martin-Carter, Freelance Mezzo Soprano at Scottish Opera: Mary-Jane is a beautiful singer who is also extremely knowledgeable about vocal health and who also gives generously to her pupils.
Susan Cullen, Freelance voice and accent coach Voxenergy. The Urdang Academy London. Trained at Central School of Speech and Drama (CSSD)
Mary Jane balances her singing career with her teaching work. She is an informed and nurturing teacher of classical singing with a holistic approach to the integration of technique and interpretative skills.
Mark Windisch Mary-Jane delivers very high quality teaching from long detailed experience of the subject. She concentrates on bringing the best out of her students. I would recommend her very highly as a teacher of singing. I would like to add that I have heard Mary-Jane sing several times, in Cenerentola, Il Trovatore, Carmen and other operas. Not only does she have a beautiful voice. But her acting and ability to project emotions was very impressive indeed. Someone who can perform so well has all the characteristics of an excellent teacher.
Adriana Jack, Soprano: I enjoy the classes with Mrs Mary-Jane so much as it's a great mix of technique improvement, and theatrical technique as well. I am being prepared currently for my master classes at College, and I am having so much fun with Mary-Jane's sessions!! (A few weeks later) I would like to add that I have had my masterclass and lunchtime concert at my college. I felt much more confident than before and received congratulations from teachers at College, who had not thought I could do such a complicated aria (Manon) in a concert. Thank you very much, Mary-Jane, for all your dedication I am very happy with the results, and I feel now encouraged to keep preparing new repertoire. I was expecting to improve my vocal technique and find new repertoire but Mary-Jane has also done some excellent scene preparation and work on acting skills for singing, so useful and fun!
Derek Carden Chief Conductor at Hastings International Composers Festival:
I have worked with Mary-Jane on many occasions, and she has always been tremendously professional in her approach to the roles she has performed, and in her relations with her fellow artistes.
Ian Wilson-Pope Performer at Fulham Opera, Welsh National Opera (wno) and other Opera Companies. Mary-Jane is a gifted, natural performer, and a keen actress. She brings a charm and charisma to the stage when she appears, and uses her voice to bring character to a performance.
Recently I saw Mary Jane as Maddalena in Rigoletto in an excellent production. Mary Jane brought fire and fury to the stage. Her voice reminds you to search fearlessly for whatever it is that is missing from life. Her movement and acting inspire me to go out and beyond of my comfort zone. There is something Wuthering Heights about her – but always contained by her very beautiful voice.As a teacher, Mary Jane brings awareness to her work. She notices aspects of your voice you'd never notice yourself; she'll watch you throw your head up to try and reach those high notes, and she'll watch you sink to the floor to hit that low note, and then she'll teach you soundly and creatively that your voice isn't up there or down there after all. In my experience, Mary Jane will teach you where your voice is. She is a woman of integrity and she is generous. I always feel rewarded having spent time with her, and I've never left her wishing I hadn't gone in the first place. Warren Davis Editor at proximitylondon
Recently I decided I would love to join a choir again after a twenty-year break. My voice felt very rusty so decided to take a singing lesson to see if it was still there! Mary-Jane helped me rediscover my vocal range and taught me some helpful exercises to get the muscles working…and confidence restored, I joined a choir the following week. F Naylor
Lyric baritone – opera, oratorio: Mary-Jane is a competent singer with a beautiful voice and fluent acting skills.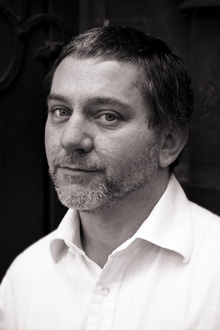 Randy Nichol, Tenor: I have performed with Mary Jane in several operas as her leading man and I have directed her onstage. I am confident to recommend her as a performer and a person who understands the technique of singing and performing. She is dedicated to any project she embarks on. This, in my opinion, would add to her ability to nurture a developing person's technical ability.
Nick Ge
orge, Baritone. I have worked with mary-jane in operatic productions and have significantly benefited from her support and advice regarding repertoire and vocal preparation.
Hl. Singing Teacher: Thank you for your excellent voice lesson. I came away feeling that I'd learnt some valuable concepts and tips. As you know, I also teach singing so in addition to being able to apply these skills to my own vocal development, I'm delighted to be able to use them with my own pupils too.
Matt Connolly: I have sung with Mary-Jane several times and she has always given a highly professional performance.
Geoffrey Heath. Independent music professional: Dear Mary-Jane, just a note to say thank you for a most entertaining and instructive afternoon. I thought you pitched it just right for all the participants and I am sure they found it useful and thought-provoking.
I thought Mary-Jane did a terrific job yesterday. I enjoyed it and I think everyone learned a lot. She pitched it just right and was very entertaining. In my opinion definitely worth repeating. I have worked several times with Mary-Jane in the Opera Group with which I am associated and have always been impressed by her artistry and professionalism as a singer. I have also observed her giving coaching to a small group of amateur singers and consider that she did this most skilfully, offering helpful criticism and new insights but always tactfully and with a very positive approach.Geoffrey Heath
E O: Over a period of 18 months I undertook singing lessons with Mary-Jane de Havas. During that time I learnt a lot about breath control and voice production which led me into various areas of performing from solos to close harmony singing. Mary-Jane has an easy going style of teaching style without compromising the need for persistence with continuous improvement. During my time with Mary-Jane I feel she gave me the confidence I needed to pursue what has proved to be a very enjoyable pastime.
It's Camilla Steuernagel. The girl from Germany, who took lessons from you when she spent 3 month in Kings Langely in 2010. Often I think at these lessons because they were so great, that I was afterwards happy for the whole following week. Since then I have had several other teachers but this indescribable feeling, I experienced during and after your lessons, was not always the outcome. This is the reason why I wanted to ask whether you would have time to give me again singing lessons, when I come to London
Ria Dave (centre): Growing up as a young girl with a passion and enthusiasm for singing, I attended Stage Coach, Theater Train and took part in various performances. I was told by a few unfriendly classmates that I was talent-less and rubbish at singing, my heart sank 6 feet under and my interest and confidence in singing shattered. My mum took the opportunity to get in touch with a singer/singing teacher Mary-Jane de Havas. On the Saturday morning of my first lesson, with my mum was only just able to get me out the front door. I was lovingly welcomed into her studio. Mary-Jane came across as a lovely, bubbly, warm character who always had a smile on her face, and I knew from that day forward, we would get along as teacher and pupil just fine! She started off by asking me about the styles of music I was interested in and asked me to sing her one of my favorite songs. Once I had finished, she had already picked up on my shyness, embarrassment and lack of self-confidence. I took her constructive criticism on the chin and appreciated her honesty. From then on, Mary-Jane has helped me pass my entrance exam to get into my secondary school with lessons in ear training, in Italian Opera, and in pop. I then won 1st place in a talent competition singing a Pop song, and Mary-Jane has helped build my self confidence a huge amount, not to mention that she has made me a significantly good singer with her interesting and fun warm-ups and singing techniques! Throughout the years that I've had singing lessons with Mary-Jane, I can honestly say that she has always believed in me the most and to the fullest. With her passion to want to make me a better, stronger and more confident singer, she has always put in her 110% with her teaching, and for that I am extremely grateful!
DB: Having come from a musical family where both parents were graduates of the Guildhall in London (performer-teachers), and having been a boy-chorister for seven years, I was coaxed back into choral singing after a break of twelve years which led to my solo singing as a baritone. Under my previous teacher's guidance I took exams and entered festivals. My growing confidence led to me entering the Birmingham Conservatoire. My four years there gave me plenty of performing protocol/experience although no real progress in terms of vocal technique; that evolved later and almost by accident when I joined the Chesham Music Theatre Company to take the lead ('Curly') in its 2003 production of 'Oklahoma': my voice relaxed (possibly due to being free of the scrutiny of my former Conservatoire peers). This breakthrough in technique was, I found, transferable to other, more traditional types of singing i.e oratorio, art song and opera. I was looking to do something vocally-challenging and as I had sung with the Aylesbury Opera Group (AOG) in 1998 (as 'Monterone' in Verdi's 'Rigoletto'), I thought I'd give it a go. The Mary-Jane Experience: I took a consultation/lesson with Mary-Jane and was very impressed with the help she gave; allowing me to tackle an aria with which I had previously failed an exam. That song happened to be ('Avant de quitter ces lieux') the audition piece for AOG's upcoming production of Gounod's 'Faust'; winning me the coveted part of 'Valentin(e)'. I've since taken part in a workshop/masterclass Mary-Jane held for the AOG and was mightily-impressed by her take on the five performers (myself one of them) and the advice and suggestions she offered. As an opera company where perhaps not all of the members still take regular lessons, the AOG is particularly privileged to have such an asset: it can only help raise the overall standard if singers have the opportunity to get coaching and learn new techniques; especially in-house and in conjunction with actual works-in-progress. In Conclusion: Mary Jane de Havas' idiosyncratic teaching style might not suit every taste, if a stilted Royal College-type tuition is that to which a pupil is used, but I find her inspiring, positive and most of all a real benefit to my vocal technique and confidence-in-performance. I thoroughly recommend her to anyone who truly wishes to make quantifiable progress with their singing/performing.
WL:This is my first experience of a singing workshop with Mary-Jane. I found it a most enlightening, enjoyable and useful event, and Mary-Jane struck a good balance between an informal and professional approach, putting me very much at ease. As I had not sung solo in front of an audience since I was a boy, she made what seemed to be a rather difficult feat much less daunting. I must say also that I have felt a boost of confidence in myself and in my ability in what I could do in the future, and I will certainly be attending another class with Mary-Jane when the opportunity arises.
Louise Bracebridge: Mary Jane, Thank you so much for the wonderful singing lessons! My singing has improved greatly particularly with regard to my breathing. This has not only improved the tone and quality of my voice but also my stamina and control during performances and long rehearsals. Before my lessons with you I would often suffer from sore throats or loss of voice after sustained vocal use but I very rarely have any problems at all now. I have also found that the tonal quality of my voice has improved at the highest and lowest notes of my range. All these factors have helped me feel more in control as a singer which is an enormous boost to the confidence when performing. I look forward to more lessons with you in the future and would recommend you to singers of all abilities.
Anthony Mccarthy- Musical Director. Mary Jane has an extremely versatile voice that is enhanced by her good sense of musicianship developed through her many years of orchestral experience as a Cellist. Her performances are always sincere with a convincing portrayal of the character both through the varying timbres of her voice and her strong acting ability. Her passionate and sincere portrayal of any given character shows flexibility from the wild heroine to understated comedienne. Mary-Jane is a welcome addition to any ensemble/company. Mary Jane is an extremely hard working and dedicated musician who learns quickly and attends all rehearsals with the greatest of punctuality and conviction.
Chris Moon-Little Freelance Director and works at Rhinegold publishing Ltd : Congratulations on a Fantastic Maddalena. It has been a pleasure to work with you and your energy and creativity have been great.
Mary-Jane is an excellent teacher. My 8 year old daughter has lessons with her before music auditions. She teaches with fun and ease and has helped my daughter to improve her singing. Would highly recommend. Monika Higgins
"I sing because it makes me happy" From having singing lessons with Mary-Jane I have learnt to use my WHOLE voice instead of muttering in a hushed, husky tone (a.k.a vocal fry tone) which even now I still do but the only difference is, I can now identify when I am speaking unhealthily and quickly correct this. I have also learnt to try and relax when I am warming up my voice and approach notes that I find difficult singing as though they are easy for me to hit, so that the sound I do produce comes out easier and less crackly. In the past when singing teachers gave me vocal warm-up exercises to do, I would be very reluctant to do them and got annoyed if I couldn't hit high notes when singing a scale. But since singing with Mary-Jane I have learnt to treat singing warm-ups as more of a necessity to making sure my voice is healthy and less of a chore. I am also learning that it is ok to not push my voice too much out of its' normal range when warming it up. When it comes to performing, I have learnt to sing a song the way I interpret it and not how I think it should be sung, which is what I was doing when singing songs from musicals. Probably the most important thing Mary Jane has taught me about singing is to relax and act natural and enjoy singing! When performing songs in front of Mary Jane, she would advise me to sing a song whilst moving around and experiment singing with different emotions. The benefit of doing this is so that I build up good breath support as I am singing and moving around at the same time and to make my performance more believable by singing the song depending on the emotions conveyed in the lyrics.
My daughter Holly was 11 years old when we started singing lessons with Mary Jane. She thoroughly enjoyed her time there and found it amazing training her voice. When Holly started singing lessons her voice was ok by the time she had finished lessons it was very good. Holly has since gone on to do singing exams with her school and passed with Merit. We would Like to say a very big thank you to Mary Jane for all the training and time she spent with Holly. We found Mary Jane very professional and very pleasant to work with. We would highly recommend Mary Jane's services.